X-Wing III
File hierarchy
Downloads
Uploaded files
(

13102

)
TI-83 Premium CE / 84+CE
(1739)

---

Jeux
(405)
Screenshot
Aperçu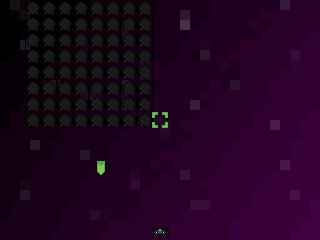 Informations
Auteur

Author

:
HacksAndSlash
Type :
Assembleur
Mis en ligne

Uploaded

:
21/02/2021 - 12:50:37
Téléchargements

Downloads

:
24
Visibilité

Visibility

:
Archive
publique
Shortlink

:
http://ti-pla.net/a2702881
Via

Via

:


ATTENTION ! Si votre TI-83 Premium CE ou TI-84 Plus CE (Edition Python ou non), a l'OS 5.5/5.6/5.7, vous ne pouvez plus lancer des programmes/jeux ASM directement ; il vous faudra d'abord lancer le jailbreak arTIfiCE.
WARNING ! If your TI-83 Premium CE or TI-84 Plus CE (Python Edition or not) has OS 5.5/5.6/5.7, you will no longer be able to launch ASM programs/games ; you will first need to run the arTIfiCE jailbreak.
Description
Bonjour, ceci est mon premier jeu. Les règles sont simples, détruis autant de chasseurs TIE que tu peux pendant que tu le peux.

-----

Hello, this is My first game here, the gameplay is simple, destroy as many TIE fighters as you can before they destroy you.
News articles referring to this archive
News mentionnant cette archive