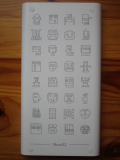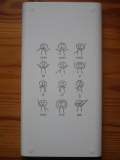 Depuis la rentrée 2020,
NumWorks
te sort chaque mois une coque
collector
en édition limitée pour votre calculatrice. Si vous êtes chanceux(se) et avez su vous montrer assidu(e), alors vous devriez avoir pu vous constituer une formidable collection. En plus des éditions spéciales ci-contre, voici les coques du mois par ordre chronologique :

Since the beginning of the 2020 school year,
NumWorks
has been releasing a limited edition of cases for your calculator every month. If you're lucky enough, you may have built up a great collection. Here are the cases of the month in a chronological order
(without forgetting the special editions)
:
Pour ce mois d'avril
NumWorks
est de nouveau au rendez-vous, cette fois-ci avec une coque qui te mettra sous la main les solides usuels.
Pour tenter de gagner cette coque c'est très simple ; il te suffit sur le réseau social de ton choix de :
t'abonner au compte du constructeur
aimer la publication
partager la publication sur le même réseau

(retweet, story, ...)

répondre en mentionnant 1 ami

(tag, identification, ...)
Voici les adresses associées, et n'hésite pas à participer sur les différents réseaux pour maximiser tes chances :