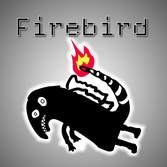 Trois ans après la sortie de la v1.5, Firebird Emu est désormais sorti en version 1.6, avec plein d'améliorations à la clé !
Certains d'entre vous avez déjà pu profiter de builds beta au cours du temps, mais c'est donc désormais officiel : Fabian Vogt,
alias Vogtinator
, a enfin sorti cette nouvelle version de l'émulateur TI-Nspire après avoir beaucoup travaillé

Voici un résumé des changements principaux
:
Nouvelle fenêtre de création d'images Flash, désormais aussi disponible sur les apps mobile !
Traduction de l'application disponible aussi en Polonais
Gestion de multiples fichiers pour les drag'n'drop de transferts
Meilleure gestion du bouton [on], rendant l'activation du mode Press-to-Test accessible
Meilleure gestion de la mémoire RAM "FastBoot" (persistante apres-reboot), ce qui permet notamment de faire fonctionner les OS spéciaux "installer"
Gestion de l'émulation des Nspire CX II (/-T/CAS)


Cependant, avec les programmes de dump actuels, vous n'obtiendrez pas un bootrom complet et le démarrage de l'OS échouera.

Améliorations concernant la gestion des transferts USB
La connexion à GDB fonctionne sur Windows
Une dizaine de bugs ont été corrigés (plusieurs pour plateformes mobiles, meilleur rendus des gris sur pre-CX, bugs de touches sur le clavier sur l'interface, ...)
En plus de tout ceci, Fabian et moi-même avons mis en place ce qu'il faut
coté CI (GitHub Actions)
pour builder automatiquement Firebird sur presque toutes les plateformes, ce qui est bien plus pratique, à la fois pour les développeurs, et pour les utilisateurs voulant tester en avances de nouvelles fonctionnalités pas encore sorties dans une version officielle :
; et pour des distros Linux via OBS :
En test beta, il y a désormais une version en ligne (utilisant la technologie WebAssembly) de l'app :
https://nspire-emus.github.io/firebird/wasm/
Changelog détaillé
(en Anglais) :
New features:
Improvements:
Multiple files can be sent in the Mobile UI and by dropping them into the main window on desktop (#279)

Reimplemented emulation speed control: Now it's more accurate, especially on Windows
GitHub actions now performs automated builds for Android (armeabi-v7a and arm64-v8a in one APK), macOS and Windows (32bit and 64bit) on releases and pull requests (#283, #284, #285)
The "installer" for OS 4.5.3.14 (and later?) works now. It requires fastboot RAM to persist state across reboots, which is now implemented.
More accurate emulation of the On button: It's now possible to enter Press-To-Test mode (#271)
Faster saving and loading of snapshots (#231)
More reliable USB file transfers
The debugger console now includes entered commands in the log
Support for PIE (position-independent executables) on x86_64. Previously, care needed to be taken that PIE was disabled, otherwise it would crash on start. (#211)
Building the JIT is disabled automatically if the platform does not support it (#197)
Bugfixes:
File access on Android got fixed (#202 and its various duplicates)
Fix placement of keypad buttons in the touchpad area (#41)
Various fixes for the Mobile UI layout (#201)
The kit configuration page in the Mobile UI no longer causes the keyboard to pop up by default (#257)
Some shades of grey were not displayed properly when emulating pre-CX models (#270)
Fix crash on AArch64/arm64 when executing certain instructions
Some places were no longer translated correctly after the introduction of language switching in 1.5
Keys could get stuck on focus changes. Now they're all released when the keypad loses focus (#287)
The Ctrl key now changes color when pressed
Emulation speed no longer remains unlimited after a failed file transfer
Repo for Arch, Debian, Fedora, Ubuntu and openSUSE: via OBS.
There is work in progress to implement and improve support for running in the browser on Qt for WebAssembly (
#294
). A preview is available on
https://nspire-emus.github.io/firebird/wasm/
Code source
(Licence: GPLv3) :
https://github.com/nspire-emus/firebird
Téléchargement
(Windows, macOS, Linux, Android, iOS):
archives_voir.php?id=250252