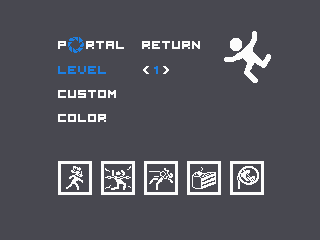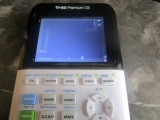 Dans un
article précédent
, nous présentions
Portal Returns CE
par
TI-83 Premium CE
.
Il s'agissait d'un jeu inspiré de
Portal : the Flash version
, soit une transposition 2D de l'univers 3D du jeu
Portal
original, et respectant fort bien l'esprit du jeu.
As-tu déjà résolu les 40 salles de test d'origine ainsi que les
38 salles
de test additionnelles venant avec le téléchargement du jeu ?
Et bien bonne nouvelle car pour fêter tes vacances ou leur arrivée prochaine selon le cas,
Portal Against The Clock
.
Fruit de trois années de travail passionné depuis sa classe de Seconde,
Portal Against The Clock
contient 50 salles de test que tu devras terminer aussi vite que possible.
Pour y accéder il te suffira de transférer le fichier
Portal2P.8xv
, et de choisir
Custom
puis
2
dans le menu d'accueil de
Portal Returns CE
.