La TI-84 Plus CE serait donc chez Texas Instruments une évolution de la TI-84 Plus C Silver Edition. Elle s'opposerait ainsi techniquement à la Casio Prizm fx-CG10/20.
The TI-84 Plus CE would therefore seem to be an evolution of the TI-84 Plus C Silver Edition model. It would match up against the Casio Prizm fx-CG10/20.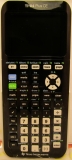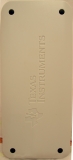 Derrière ce nouveau couvercle entièrement redessiné, nous découvrons enfin ensemble la TI-84 Plus CE.
Behind a brand-new cover, the TI-84 Plus CE unveils itself.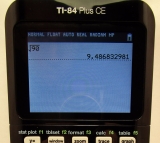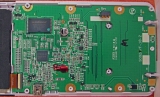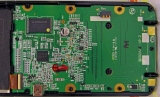 In addition to being faster (at equal clock frequency) than a classic Z80, and being able to address more memory without jumping through hoops, the eZ80 can be fully compatible with Z80 assembly code, which is good news for assembly programmers ! This does not mean that TI-82/83/84 assembly programs can work on the TI-83 Premium CE / TI-84 Plus CE, but at least, they can be ported by modifying the hunks which perform hardware access, modifying several bits which integrate with the OS, and reassembling. That's easy for a number of programs, hard for others. What's more, the eZ80 processor is much more suitable to C programming than the Z80 is, which theoretically opens the door to a wide range of uses - even if few C compilers can target the eZ80 ISA.
____________
Rassemblement des infos sur la TI-84 Plus CE
sur notre wiki :
https://wiki.tiplanet.org/TI-84_Plus_CE
Retrouvez toutes les photos en galerie
:
gallery/album.php?album_id=319
Crédits photos

: Critor (et améliorations/montages etc. : Adriweb)


Texte français original

(adapté de la news test 83 Premium CE): Critor principalement, Lionel Debroux


English translation

: Lionel, contributions Adriweb