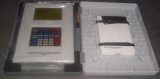 La Stokes Publishing Company semble sur le point d'abandonner la seule calculatrice graphique transparente au monde, la
The Educator TI-73 Explorer overhead calculator
, un modèle développé en partenariat avec Texas Instruments sur la base de sa TI-73 Explorer, calculatrice graphique aux fonctionnalités mathématiques limitées non disponible en Europe mais commercialisée en Amérique du Nord, Inde, Asie, Moyen-Orient, Australie et Nouvelle Zélande, et que nous vous présentions dans une
actualité précédente
.
En effet bien que coûtant toujours près de 300$
(soit dans les 200€ actuellement)
dans les divers magasins et chez les divers revendeurs ou distributeurs, le stock du constructeur est liquidé au prix sacrifié de 25$
(un peu moins de 20€ actuellement)
sur sa boutique officielle !

Cette liquidation ne nous surprend pas à une époque où la mode dans les établissements scolaires est hélas à se débarrasser des rétroprojecteurs, pourtant une solution simple et rapide de mutualiser un document avec fort peu d'incidents techniques possibles.

Même si cette calculatrice ne vous intéresse pas pour sa rareté ou sa valeur possiblement supérieure à la revente, c'est quand même une aubaine pour deux raisons principales: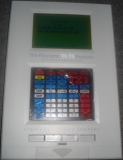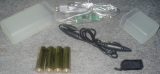 d'une part, la TI-73 Explorer est transformable en TI-83 Plus
d'autre part, la

The Educator TI-73 Explorer overhead calculator

vient avec nombre d'accessoires dont le câble TI-Graph Link USB qui ne court pas les rues et coûte déjà plus cher que ça à l'unité
http://www.stokespublishing.com/tioc.html#ti73
Commande en ligne
Le test de la

The Educator TI-73 Explorer overhead calculator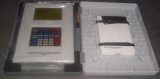 Although still costing around $300 in shops, the Stokes Publishing Company seems to be on the verge of discontinuing the only transparent graphing calculator in the world, the TI-73 Explorer overhead calculator they developped in partnership with TI.
Manufacturer units are currently being sold at the very low price of $25.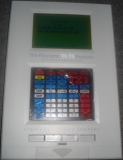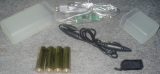 Even if you're not interested in the calculator, it's a real bargain when you know that the pack does include many accessories, among them the TI-Graph Link USB cable which alone costs higher than this !
The calculator can of course be reflashed exactly like a normal TI-73 Explorer calculator and is using the same OS and Boot Code and can even be
modded into a real TI-83 Plus
.
http://www.stokespublishing.com/tioc.html#ti73
Ordering link
The Educator TI-73 overhead calculator test