Aujourd'hui, en me baladant sur les présentations en ligne du site de TI, je suis tombé sur une info totalement inattendue.
Today, while browsing TI's conferences website, I found a really unexpected information.

En effet, pendant l'enregistrement de la vidéo, l'avertisseur d'email de celui faisant la présentation a révélé quelque chose qui n'aurait sûrement pas du être révélé publiquement:
In fact, during the video recording, the presenter's email adviser revelead something that probably wasn't supposed to go public yet.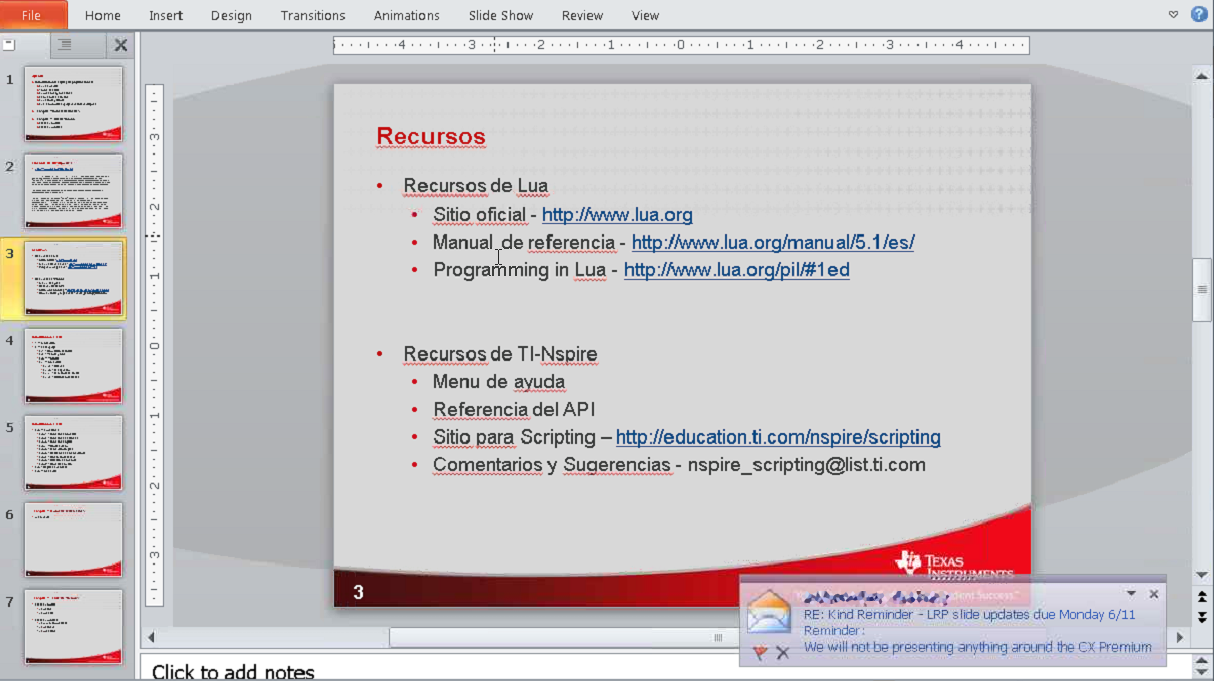 (Le nom de l'expéditeur a été flouté pour conserver son anonymat)
(the sender's name has been hidden to protect his identity)
Oui, vous avez bien vu: ça parle de TI-Nspire CX Premium!
Yes, that's it: the TI-Nspire CX Premium!

On peut légitimement penser que la TI-Nspire CX Premium serait une nouvelle TI-Nspire CX, mais, comme son nom l'indique, plus puissante.
The TI-Nspire CX Premium seems to be a new TI-NSpire CX, but, as the name indicates it, more powerful.
Elle sort quand? Si elle est développée pour la rentrée 2013, peut-être lors du prochain T3!
When is the release date? If it is being developped for back to school 2013, maybe during the next T3!