Casio vient à l'instant de publier l'émulateur de sa nouvelle calculatrice à écran couleur tactile, le ClassPad Ⅱ (fx-CP400)!

Notons toutefois que contrairement à HP, cet émulateur n'est pas gratuit et cessera de fonctionner en l'absence d'achat de licence au bout de 90 jours.
L'installer maintenant n'est peut-être pas une bonne idée, car les 90 jours d'évaluation seront grillés d'ici la fin de l'été.
L'écran d'accueil consiste comme sur TI-Nspire en un menu permettant de choisir l'application à utiliser avec un code de couleur.
Casio has just released the emulator of its new touch-based, color calculator the ClassPad Ⅱ (fx-CP400)!

Let's notice that contrary to HP, this emulator will not be free and will stop working if you don't buy a license after 90 days.
The home screen, is, like the TI-Nspire, made of a menu that lets you choose the application (which is highlithed by a color)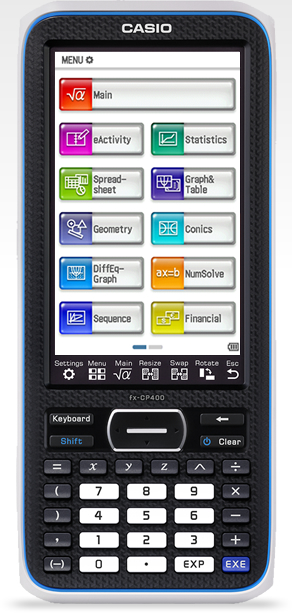 Pas moins de 13 applications sont disponibles: Calculs, e-Actitivé, statistiques, tableur, solveur numérique, finances, programmes, graphiques, géométrie dynamique, coniques, équations différentielles, suites, et même logiciel d'acquisition de mesures physiques comme sur TI-Nspire!

No less than 13 applications are available : calculations, eActivity, Statistics, Spreadsheet, graph&Table, Geometry, Conics, DiffEq-Graph, NumSolve, Sequence, Financial, Program, COmmunication, Systemand even a solution to acquire measures like on the Nspire !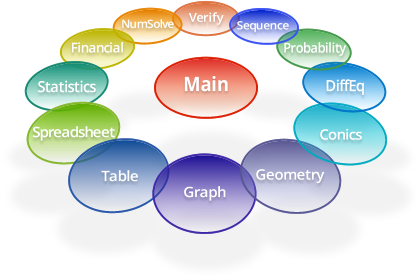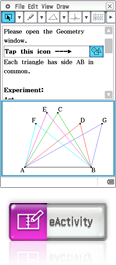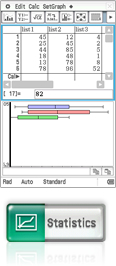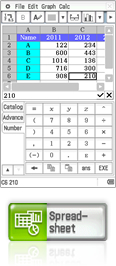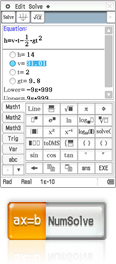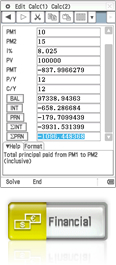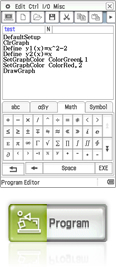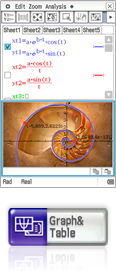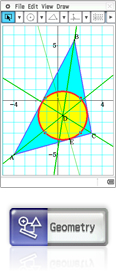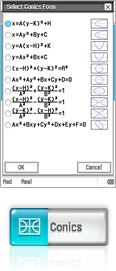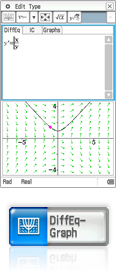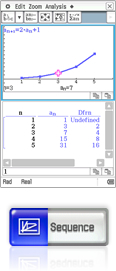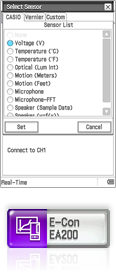 L'application calculs est bien digne de ce nom et de ce que l'on attend d'une calculatrice de 2013, permettant à la fois:
la saisie en écriture naturelle à condition d'utiliser les templates du clavier virtuel
des résultats exacts et/ou formels
l'affichage des résultats en écriture naturelle
The "main" (calculations) app is worthy of its name and responds to what's expected in 2013 from a calculator, allowing simulataneously :
natural input (mathprint) if you use the virtual keyboard' templates
exact/symbolic (cas) results
natural (mathprint) output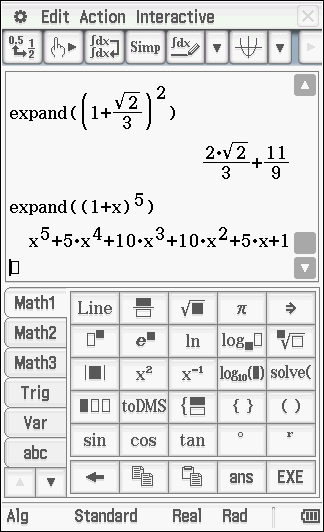 Découvre dès maintenant la version 1.00 de ta nouvelle calculatrice ClassPad Ⅱ!

Discover now the version 1.00 of the new ClassPad Ⅱ calc !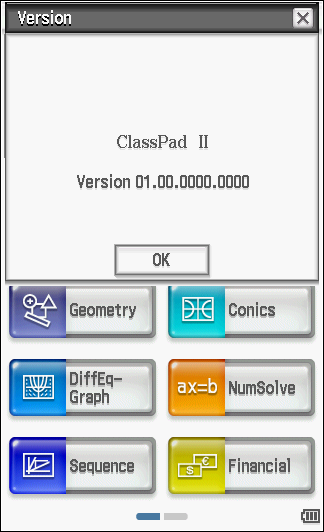 Téléchargement / Download :
Emulateur ClassPad Ⅱ (fx-CP400)