Ace Recon CE
File hierarchy
Downloads
Uploaded files
(

13526

)
TI-83 Premium CE / 84+CE / 82APy
(1783)

---

Jeux
(423)
Download
Télécharger
Licence

License

: Creative Commons 2.0 BY-SA

Télécharger
Download
(ext.)
Screenshot
Aperçu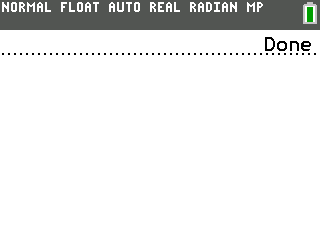 Informations
Auteur

Author

:
epsilon5
Type :
Assembleur nécessitant un kernel
Mis en ligne

Uploaded

:
07/03/2020 - 11:00:47
Téléchargements

Downloads

:
153
Visibilité

Visibility

:
Archive
publique
Shortlink

:
http://ti-pla.net/a2610577
Via

Via

:

Description
Ace Recon CE est un jeu d'infiltration pour TI-83 Premium CE, fruit de mois de travail. Ecrit en C pour le concours Cemetech n°23, il décroche la 2nd place. Dans ce jeu le joueur doit s'infiltrer à travers les étages d'un immeuble de bureau, de plus en plus difficiles. Des gardes divers sont de surveillance, à patrouiller ou jouer les snipers. Un éditeur de niveau est également inclus.

----------

Welcome to Ace Recon! Ace Recon is a game for the TI-84 Plus CE/TI-83 Premium CE that I have been working on for about three months now. It is written in C, and was started for Cemetech Contest 23, where it took second place overall. In this game, the player must sneak through floors of an office building, where each floor is more difficult than the last. Guards patrol these floors, and come in several different types, such as sniping guards and chasing guards. The game also includes a fully-fledged level editor with which anyone can create levels and play them in the game.
News articles referring to this archive
News mentionnant cette archive