Metroid II: Evolution + Expansion Set
File hierarchy
Downloads
Uploaded files
(

14767

)
TI-82+/83+/84
(1456)

---

Jeux
(512)
Screenshot
Aperçu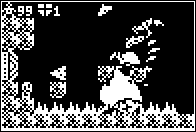 Informations
Auteur

Author

:
DJ Omnimaga
Type :
Basic nécessitant une bibliothèque
Taille

Size

:
198.94
Ko
KB
Mis en ligne

Uploaded

:
28/05/2013 - 07:52:32
Mis à jour

Updated

:
18/11/2023 - 05:20:15
Uploadeur

Uploader

:
DoOmnimaga
(
Profil
)
Téléchargements

Downloads

:
247
Visibilité

Visibility

:
Archive
publique
Shortlink

:
http://ti-pla.net/a15439
Description
Un jeu Metroid pour TI-84 Plus sorti en 2006, utilisant la librairie xLIB, Celtic III ou Doors CS 7. Il n'est pas trop rapide, mais ça montrait ce que l'on pouvait faire en BASIC étendu à l'époque. Ce jeu est en fait la suite du Metroid de Fred Sparks (CDI) sorti la même année sur ticalc.org et Omnimaga, et non d'un remake du Metroid sur Game Boy.
Versions incluses:
-Metroid II: Evolution
-Metroid II: The Last Chozo Expansion Set (plus de maps)
-Diortem (sorti en 2005 avant le Metroid de Fred Sparks, mais pas complété avant Juin 2006, où le jeu fut renommé sous Metroid II: Evolution. Certaines cartes et ennemis sont différents)
This is the xLIBC version of my color Tunnel game, for use with Doors CSE 8.0 on the TI-84 Plus C Silver Edition. Originally released for the HP Prime graphing calculator and written in HP PPL language, this 84+CSE demake was adapted to run within the limitations of the lower end 15 MHz platforn, as well as those of TI-BASIC and xLIBC. UPDATE: Car is now made of a sprite instead of two rectangles and score displays faster, taking advantage of new xLIBC commands to save extra speed.
Visit codewalr.us for more games from me and a large friendly English-speaking calculator forum!
Archive contents
Contenu de l'archive
Action(s)

Size

Taille

File

Fichier

119

octets

bytes

Diortem/archive/AE0.8XP
308

octets

bytes

Diortem/archive/AE1.8XP
200

octets

bytes

Diortem/archive/AE2.8XP
153

octets

bytes

Diortem/archive/AE3.8XP
217

octets

bytes

Diortem/archive/AE4.8XP
182

octets

bytes

Diortem/archive/AE5.8XP
490

octets

bytes

Diortem/archive/AIF.8XP
1.51

Ko

KB

Diortem/archive/AM09.8XP
866

octets

bytes

Diortem/archive/AM10.8XP
1.38

Ko

KB

Diortem/archive/AM11.8XP
2.71

Ko

KB

Diortem/archive/AM12.8XP
1.59

Ko

KB

Diortem/archive/AM13.8XP
1.57

Ko

KB

Diortem/archive/AM14.8XP
1.87

Ko

KB

Diortem/archive/AM15.8XP
2.74

Ko

KB

Diortem/archive/AM16.8XP
391

octets

bytes

Diortem/archive/AM17.8XP
391

octets

bytes

Diortem/archive/AM18.8XP
695

octets

bytes

Diortem/archive/AM19.8XP
410

octets

bytes

Diortem/archive/AM20.8XP
399

octets

bytes

Diortem/archive/AM21.8XP
399

octets

bytes

Diortem/archive/AM22.8XP
704

octets

bytes

Diortem/archive/AM23.8XP
400

octets

bytes

Diortem/archive/AM24.8XP
400

octets

bytes

Diortem/archive/AM25.8XP
400

octets

bytes

Diortem/archive/AM26.8XP
398

octets

bytes

Diortem/archive/AM27.8XP
399

octets

bytes

Diortem/archive/AM28.8XP
832

octets

bytes

Diortem/archive/Pic3.8XI
832

octets

bytes

Diortem/archive/Pic4.8XI
35.95

Ko

KB

Diortem/omnicalc.8xk
50.55

Ko

KB

Diortem/omnicalcsource.zip
1.31

Ko

KB

Diortem/RAM/RAM/A.8xp
399

octets

bytes

Diortem/RAM/RAM/AB.8xp
711

octets

bytes

Diortem/RAM/RAM/AC.8xp
546

octets

bytes

Diortem/RAM/RAM/AD.8xp
133

octets

bytes

Diortem/RAM/RAM/ADEAD.8xp
174

octets

bytes

Diortem/RAM/RAM/ADP.8xp
119

octets

bytes

Diortem/RAM/RAM/AE0.8xp
286

octets

bytes

Diortem/RAM/RAM/AE3A.8xp
230

octets

bytes

Diortem/RAM/RAM/AE3B.8xp
158

octets

bytes

Diortem/RAM/RAM/AE3C.8xp
488

octets

bytes

Diortem/RAM/RAM/AE3D.8xp
300

octets

bytes

Diortem/RAM/RAM/AHUD.8xp
562

octets

bytes

Diortem/RAM/RAM/AM1.8xp
616

octets

bytes

Diortem/RAM/RAM/AM2.8xp
258

octets

bytes

Diortem/RAM/RAM/AM3.8xp
269

octets

bytes

Diortem/RAM/RAM/AS.8xp
400

octets

bytes

Diortem/RAM/RAM/ASCR.8xp
92

octets

bytes

Diortem/RAM/RAM/INVD.8xp
90

octets

bytes

Diortem/RAM/RAM/INVE.8xp
832

octets

bytes

Diortem/RAM/RAM/Pic1.8xi
832

octets

bytes

Diortem/RAM/RAM/Pic2.8xi
832

octets

bytes

Diortem/RAM/RAM/Pic5.8xi
908

octets

bytes

Diortem/RAM/RAM/R.8xp
107

octets

bytes

Diortem/RAM/RAM/SETCON.8xp
107

octets

bytes

Diortem/RAM/RAM/SHIFT.8xp
106

octets

bytes

Diortem/RAM/RAM/theta.8xp
1.06

Ko

KB

Diortem/RAM/RAM/XLIB.8xp
406

octets

bytes

Diortem/RAM/RAM/Z.8xp
328

octets

bytes

Diortem/RAM/RAM/ZCOPY.8xp
132

octets

bytes

Diortem/RAM/RAM/ZDEL.8xp
141

octets

bytes

Diortem/RAM/RAM/ZPIC.8xp
200

octets

bytes

Diortem/RAM/RAM/ZTEMP.8xp
11.16

Ko

KB

Diortem/RAM/RAM.8XG
3.02

Ko

KB

Diortem/readme.txt
1.54

Ko

KB

Metroid 2 - Evolution/Met_Archive/ACR.8xp
113

octets

bytes

Metroid 2 - Evolution/Met_Archive/AE0.8xp
310

octets

bytes

Metroid 2 - Evolution/Met_Archive/AE1.8xp
204

octets

bytes

Metroid 2 - Evolution/Met_Archive/AE2.8xp
192

octets

bytes

Metroid 2 - Evolution/Met_Archive/AE3.8xp
316

octets

bytes

Metroid 2 - Evolution/Met_Archive/AE4.8xp
254

octets

bytes

Metroid 2 - Evolution/Met_Archive/AE6.8xp
253

octets

bytes

Metroid 2 - Evolution/Met_Archive/AE7.8xp
299

octets

bytes

Metroid 2 - Evolution/Met_Archive/AE8.8xp
606

octets

bytes

Metroid 2 - Evolution/Met_Archive/AIF.8xp
1.05

Ko

KB

Metroid 2 - Evolution/Met_Archive/AIN.8xp
694

octets

bytes

Metroid 2 - Evolution/Met_Archive/AM06.8xp
1,002

octets

bytes

Metroid 2 - Evolution/Met_Archive/AM07.8xp
679

octets

bytes

Metroid 2 - Evolution/Met_Archive/AM08.8xp
3.26

Ko

KB

Metroid 2 - Evolution/Met_Archive/AM09.8xp
1.44

Ko

KB

Metroid 2 - Evolution/Met_Archive/AM10.8xp
1.84

Ko

KB

Metroid 2 - Evolution/Met_Archive/AM11.8xp
3.23

Ko

KB

Metroid 2 - Evolution/Met_Archive/AM12.8xp
2.36

Ko

KB

Metroid 2 - Evolution/Met_Archive/AM13.8xp
3.34

Ko

KB

Metroid 2 - Evolution/Met_Archive/AM14.8xp
3.66

Ko

KB

Metroid 2 - Evolution/Met_Archive/AM15.8xp
4.90

Ko

KB

Metroid 2 - Evolution/Met_Archive/AM16.8xp
2.21

Ko

KB

Metroid 2 - Evolution/Met_Archive/AM17.8xp
2.16

Ko

KB

Metroid 2 - Evolution/Met_Archive/AM18.8xp
2.41

Ko

KB

Metroid 2 - Evolution/Met_Archive/AM19.8xp
1.83

Ko

KB

Metroid 2 - Evolution/Met_Archive/AM20.8xp
1.36

Ko

KB

Metroid 2 - Evolution/Met_Archive/AM21.8xp
1.43

Ko

KB

Metroid 2 - Evolution/Met_Archive/AM22.8xp
2.13

Ko

KB

Metroid 2 - Evolution/Met_Archive/AM23.8xp
2.38

Ko

KB

Metroid 2 - Evolution/Met_Archive/AM24.8xp
2.99

Ko

KB

Metroid 2 - Evolution/Met_Archive/AM25.8xp
1.28

Ko

KB

Metroid 2 - Evolution/Met_Archive/AM26.8xp
2.06

Ko

KB

Metroid 2 - Evolution/Met_Archive/AM27.8xp
2.13

Ko

KB

Metroid 2 - Evolution/Met_Archive/AM28.8xp
1.83

Ko

KB

Metroid 2 - Evolution/Met_Archive/AM29.8xp
959

octets

bytes

Metroid 2 - Evolution/Met_Archive/AM30.8xp
957

octets

bytes

Metroid 2 - Evolution/Met_Archive/AM31.8xp
1.56

Ko

KB

Metroid 2 - Evolution/Met_Archive/AM32.8xp
1.84

Ko

KB

Metroid 2 - Evolution/Met_Archive/AM33.8xp
2.45

Ko

KB

Metroid 2 - Evolution/Met_Archive/AM34.8xp
3.36

Ko

KB

Metroid 2 - Evolution/Met_Archive/AM35.8xp
4.58

Ko

KB

Metroid 2 - Evolution/Met_Archive/AM36.8xp
2.66

Ko

KB

Metroid 2 - Evolution/Met_Archive/AM37.8xp
2.42

Ko

KB

Metroid 2 - Evolution/Met_Archive/AM38.8xp
2.50

Ko

KB

Metroid 2 - Evolution/Met_Archive/AM39.8xp
1.58

Ko

KB

Metroid 2 - Evolution/Met_Archive/AM40.8xp
2.17

Ko

KB

Metroid 2 - Evolution/Met_Archive/AM41.8xp
2.17

Ko

KB

Metroid 2 - Evolution/Met_Archive/AM42.8xp
2.49

Ko

KB

Metroid 2 - Evolution/Met_Archive/AM43.8xp
832

octets

bytes

Metroid 2 - Evolution/Met_Archive/Pic1.8xi
14.68

Ko

KB

Metroid 2 - Evolution/Met_Archive/xLIB.8xk
1.29

Ko

KB

Metroid 2 - Evolution/Met_Archive/_theta_METROID.8xp
1.16

Ko

KB

Metroid 2 - Evolution/Met_Ram/A.8xp
721

octets

bytes

Metroid 2 - Evolution/Met_Ram/AB.8xp
1.16

Ko

KB

Metroid 2 - Evolution/Met_Ram/AC.8xp
470

octets

bytes

Metroid 2 - Evolution/Met_Ram/AD.8xp
143

octets

bytes

Metroid 2 - Evolution/Met_Ram/ADEAD.8xp
110

octets

bytes

Metroid 2 - Evolution/Met_Ram/ADP.8xp
201

octets

bytes

Metroid 2 - Evolution/Met_Ram/AE3A.8xp
176

octets

bytes

Metroid 2 - Evolution/Met_Ram/AE3B.8xp
96

octets

bytes

Metroid 2 - Evolution/Met_Ram/AE3C.8xp
227

octets

bytes

Metroid 2 - Evolution/Met_Ram/AE3D.8xp
235

octets

bytes

Metroid 2 - Evolution/Met_Ram/AE6B.8xp
221

octets

bytes

Metroid 2 - Evolution/Met_Ram/AE7B.8xp
182

octets

bytes

Metroid 2 - Evolution/Met_Ram/AE8B.8xp
360

octets

bytes

Metroid 2 - Evolution/Met_Ram/AHUD.8xp
318

octets

bytes

Metroid 2 - Evolution/Met_Ram/AM1.8xp
454

octets

bytes

Metroid 2 - Evolution/Met_Ram/AM2.8xp
383

octets

bytes

Metroid 2 - Evolution/Met_Ram/AM3.8xp
369

octets

bytes

Metroid 2 - Evolution/Met_Ram/AS.8xp
296

octets

bytes

Metroid 2 - Evolution/Met_Ram/ASCR.8xp
832

octets

bytes

Metroid 2 - Evolution/Met_Ram/Pic2.8xi
832

octets

bytes

Metroid 2 - Evolution/Met_Ram/Pic4.8xi
832

octets

bytes

Metroid 2 - Evolution/Met_Ram/Pic5.8xi
4.93

Ko

KB

Metroid 2 - Evolution/READ_THIS_OR_YOUR_CALC_WILL_SELF_DESTRUCT.txt
1.80

Ko

KB

Metroid 2 - The Last Chozo Expansion Set/Met_archive/ACR.8xp
113

octets

bytes

Metroid 2 - The Last Chozo Expansion Set/Met_archive/AE0.8xp
310

octets

bytes

Metroid 2 - The Last Chozo Expansion Set/Met_archive/AE1.8xp
204

octets

bytes

Metroid 2 - The Last Chozo Expansion Set/Met_archive/AE2.8xp
192

octets

bytes

Metroid 2 - The Last Chozo Expansion Set/Met_archive/AE3.8xp
316

octets

bytes

Metroid 2 - The Last Chozo Expansion Set/Met_archive/AE4.8xp
257

octets

bytes

Metroid 2 - The Last Chozo Expansion Set/Met_archive/AE5.8xp
254

octets

bytes

Metroid 2 - The Last Chozo Expansion Set/Met_archive/AE6.8xp
272

octets

bytes

Metroid 2 - The Last Chozo Expansion Set/Met_archive/AE7.8xp
299

octets

bytes

Metroid 2 - The Last Chozo Expansion Set/Met_archive/AE8.8xp
1.49

Ko

KB

Metroid 2 - The Last Chozo Expansion Set/Met_archive/AIF.8xp
1.38

Ko

KB

Metroid 2 - The Last Chozo Expansion Set/Met_archive/AIN.8xp
694

octets

bytes

Metroid 2 - The Last Chozo Expansion Set/Met_archive/AM06.8xp
1,002

octets

bytes

Metroid 2 - The Last Chozo Expansion Set/Met_archive/AM07.8xp
679

octets

bytes

Metroid 2 - The Last Chozo Expansion Set/Met_archive/AM08.8xp
3.26

Ko

KB

Metroid 2 - The Last Chozo Expansion Set/Met_archive/AM09.8xp
1.44

Ko

KB

Metroid 2 - The Last Chozo Expansion Set/Met_archive/AM10.8xp
1.84

Ko

KB

Metroid 2 - The Last Chozo Expansion Set/Met_archive/AM11.8xp
3.23

Ko

KB

Metroid 2 - The Last Chozo Expansion Set/Met_archive/AM12.8xp
2.36

Ko

KB

Metroid 2 - The Last Chozo Expansion Set/Met_archive/AM13.8xp
3.34

Ko

KB

Metroid 2 - The Last Chozo Expansion Set/Met_archive/AM14.8xp
3.66

Ko

KB

Metroid 2 - The Last Chozo Expansion Set/Met_archive/AM15.8xp
4.90

Ko

KB

Metroid 2 - The Last Chozo Expansion Set/Met_archive/AM16.8xp
2.21

Ko

KB

Metroid 2 - The Last Chozo Expansion Set/Met_archive/AM17.8xp
2.16

Ko

KB

Metroid 2 - The Last Chozo Expansion Set/Met_archive/AM18.8xp
2.41

Ko

KB

Metroid 2 - The Last Chozo Expansion Set/Met_archive/AM19.8xp
2.19

Ko

KB

Metroid 2 - The Last Chozo Expansion Set/Met_archive/AM20.8xp
1.66

Ko

KB

Metroid 2 - The Last Chozo Expansion Set/Met_archive/AM21.8xp
1.73

Ko

KB

Metroid 2 - The Last Chozo Expansion Set/Met_archive/AM22.8xp
2.43

Ko

KB

Metroid 2 - The Last Chozo Expansion Set/Met_archive/AM23.8xp
2.99

Ko

KB

Metroid 2 - The Last Chozo Expansion Set/Met_archive/AM24.8xp
3.52

Ko

KB

Metroid 2 - The Last Chozo Expansion Set/Met_archive/AM25.8xp
1.52

Ko

KB

Metroid 2 - The Last Chozo Expansion Set/Met_archive/AM26.8xp
2.30

Ko

KB

Metroid 2 - The Last Chozo Expansion Set/Met_archive/AM27.8xp
2.38

Ko

KB

Metroid 2 - The Last Chozo Expansion Set/Met_archive/AM28.8xp
2.07

Ko

KB

Metroid 2 - The Last Chozo Expansion Set/Met_archive/AM29.8xp
1.18

Ko

KB

Metroid 2 - The Last Chozo Expansion Set/Met_archive/AM30.8xp
1.17

Ko

KB

Metroid 2 - The Last Chozo Expansion Set/Met_archive/AM31.8xp
2.08

Ko

KB

Metroid 2 - The Last Chozo Expansion Set/Met_archive/AM32.8xp
2.31

Ko

KB

Metroid 2 - The Last Chozo Expansion Set/Met_archive/AM33.8xp
2.96

Ko

KB

Metroid 2 - The Last Chozo Expansion Set/Met_archive/AM34.8xp
4.51

Ko

KB

Metroid 2 - The Last Chozo Expansion Set/Met_archive/AM35.8xp
5.42

Ko

KB

Metroid 2 - The Last Chozo Expansion Set/Met_archive/AM36.8xp
4.09

Ko

KB

Metroid 2 - The Last Chozo Expansion Set/Met_archive/AM37.8xp
3.55

Ko

KB

Metroid 2 - The Last Chozo Expansion Set/Met_archive/AM38.8xp
3.03

Ko

KB

Metroid 2 - The Last Chozo Expansion Set/Met_archive/AM39.8xp
1.86

Ko

KB

Metroid 2 - The Last Chozo Expansion Set/Met_archive/AM40.8xp
2.46

Ko

KB

Metroid 2 - The Last Chozo Expansion Set/Met_archive/AM41.8xp
2.50

Ko

KB

Metroid 2 - The Last Chozo Expansion Set/Met_archive/AM42.8xp
2.49

Ko

KB

Metroid 2 - The Last Chozo Expansion Set/Met_archive/AM43.8xp
1.53

Ko

KB

Metroid 2 - The Last Chozo Expansion Set/Met_archive/AMT.8xp
832

octets

bytes

Metroid 2 - The Last Chozo Expansion Set/Met_archive/Pic1.8xi
832

octets

bytes

Metroid 2 - The Last Chozo Expansion Set/Met_archive/Pic9.8xi
14.76

Ko

KB

Metroid 2 - The Last Chozo Expansion Set/Met_archive/xLIB.8xk
1.58

Ko

KB

Metroid 2 - The Last Chozo Expansion Set/Met_RAM/A.8xp
738

octets

bytes

Metroid 2 - The Last Chozo Expansion Set/Met_RAM/AB.8xp
1.28

Ko

KB

Metroid 2 - The Last Chozo Expansion Set/Met_RAM/AC.8xp
470

octets

bytes

Metroid 2 - The Last Chozo Expansion Set/Met_RAM/AD.8xp
143

octets

bytes

Metroid 2 - The Last Chozo Expansion Set/Met_RAM/ADEAD.8xp
139

octets

bytes

Metroid 2 - The Last Chozo Expansion Set/Met_RAM/ADP.8xp
201

octets

bytes

Metroid 2 - The Last Chozo Expansion Set/Met_RAM/AE3A.8xp
176

octets

bytes

Metroid 2 - The Last Chozo Expansion Set/Met_RAM/AE3B.8xp
96

octets

bytes

Metroid 2 - The Last Chozo Expansion Set/Met_RAM/AE3C.8xp
227

octets

bytes

Metroid 2 - The Last Chozo Expansion Set/Met_RAM/AE3D.8xp
235

octets

bytes

Metroid 2 - The Last Chozo Expansion Set/Met_RAM/AE6B.8xp
252

octets

bytes

Metroid 2 - The Last Chozo Expansion Set/Met_RAM/AE7B.8xp
182

octets

bytes

Metroid 2 - The Last Chozo Expansion Set/Met_RAM/AE8B.8xp
393

octets

bytes

Metroid 2 - The Last Chozo Expansion Set/Met_RAM/AHUD.8xp
318

octets

bytes

Metroid 2 - The Last Chozo Expansion Set/Met_RAM/AM1.8xp
454

octets

bytes

Metroid 2 - The Last Chozo Expansion Set/Met_RAM/AM2.8xp
395

octets

bytes

Metroid 2 - The Last Chozo Expansion Set/Met_RAM/AM3.8xp
390

octets

bytes

Metroid 2 - The Last Chozo Expansion Set/Met_RAM/AS.8xp
296

octets

bytes

Metroid 2 - The Last Chozo Expansion Set/Met_RAM/ASCR.8xp
832

octets

bytes

Metroid 2 - The Last Chozo Expansion Set/Met_RAM/Pic0.8xi
832

octets

bytes

Metroid 2 - The Last Chozo Expansion Set/Met_RAM/Pic2.8xi
832

octets

bytes

Metroid 2 - The Last Chozo Expansion Set/Met_RAM/Pic4.8xi
832

octets

bytes

Metroid 2 - The Last Chozo Expansion Set/Met_RAM/Pic5.8xi
7.52

Ko

KB

Metroid 2 - The Last Chozo Expansion Set/READ_THIS_OR_YOUR_CALC_WILL_SELF_DESTRUCT.txt
1.05

Ko

KB

readme.txt