nLaunchy 3.1/3.2 Switching Pack
File hierarchy
Downloads
Uploaded files
(

13103

)
TI-Nspire
(2399)

---

Utilitaires
(337)
Screenshot
Aperçu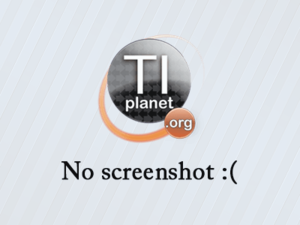 Description
Vous permet, une fois installé, de basculer facilement votre calculatrice TI-Nspire entre les deux configurations suivantes, et ce sans aucun besoin d'une connexion à un ordinateur.
- OS 3.2
- OS 3.1 + Ndless 3.1
Suivez les instructions dans les fichiers LISEZMOI à la lettre.

Lets you, once installed, switch easily your TI-Nspire calcultor between the two following setups, without the need of a connection to a computer:
- OS 3.2
- OS 3.1 + Ndless 3.1
Follow carefully the instructions in the README files.
Archive contents
Contenu de l'archive
Action(s)

Size

Taille

File

Fichier

480

octets

bytes

NL_3.1-3.2_switchpack/licence.txt
384

octets

bytes

NL_3.1-3.2_switchpack/LISEZMOI.txt
390

octets

bytes

NL_3.1-3.2_switchpack/README.txt
4.30

Ko

KB

NL_3.1-3.2_switchpack/TI-Nspire/CAS/nlaunch/nlaunch.tns
7.28

Mo

MB

NL_3.1-3.2_switchpack/TI-Nspire/CAS/nlaunch/phoenix.old.tns
6.55

Mo

MB

NL_3.1-3.2_switchpack/TI-Nspire/CAS/nlaunch/phoenix.tns
1.19

Mo

MB

NL_3.1-3.2_switchpack/TI-Nspire/ndless/boot2.img.tns
190

octets

bytes

NL_3.1-3.2_switchpack/TI-Nspire/ndless/ndless.cfg.tns
17.40

Ko

KB

NL_3.1-3.2_switchpack/TI-Nspire/ndless/ndless_installer.tns
49.25

Ko

KB

NL_3.1-3.2_switchpack/TI-Nspire/ndless/ndless_resources.tns
38.23

Ko

KB

NL_3.1-3.2_switchpack/TI-Nspire/ndless/ndless_resources_3.6.tns
178.68

Ko

KB

NL_3.1-3.2_switchpack/TI-Nspire/ndless/startup/00nsNandMgr.tns
576

octets

bytes

NL_3.1-3.2_switchpack/TI-Nspire/ndless/startup/02cleanSP.tns
4.30

Ko

KB

NL_3.1-3.2_switchpack/TI-Nspire/nlaunch.tnc
4.30

Ko

KB

NL_3.1-3.2_switchpack/TI-Nspire/nlaunch.tno
4.30

Ko

KB

NL_3.1-3.2_switchpack/TI-Nspire/non-CAS/nlaunch/nlaunch.tns
7.97

Mo

MB

NL_3.1-3.2_switchpack/TI-Nspire/non-CAS/nlaunch/phoenix.old.tns
7.23

Mo

MB

NL_3.1-3.2_switchpack/TI-Nspire/non-CAS/nlaunch/phoenix.tns
4.58

Ko

KB

NL_3.1-3.2_switchpack/TI-Nspire CM/CAS/nlaunch/nlaunch.tns
7.08

Mo

MB

NL_3.1-3.2_switchpack/TI-Nspire CM/CAS/nlaunch/phoenix.old.tns
8.56

Mo

MB

NL_3.1-3.2_switchpack/TI-Nspire CM/CAS/nlaunch/phoenix.tns
854.75

Ko

KB

NL_3.1-3.2_switchpack/TI-Nspire CM/ndless/boot2.img.tns
640.00

Ko

KB

NL_3.1-3.2_switchpack/TI-Nspire CM/ndless/diags.img.tns
128.00

Ko

KB

NL_3.1-3.2_switchpack/TI-Nspire CM/ndless/manuf.img.tns
190

octets

bytes

NL_3.1-3.2_switchpack/TI-Nspire CM/ndless/ndless.cfg.tns
49.25

Ko

KB

NL_3.1-3.2_switchpack/TI-Nspire CM/ndless/ndless_resources.tns
178.68

Ko

KB

NL_3.1-3.2_switchpack/TI-Nspire CM/ndless/startup/00nsNandMgr.tns
576

octets

bytes

NL_3.1-3.2_switchpack/TI-Nspire CM/ndless/startup/02cleanSP.tns
19.43

Ko

KB

NL_3.1-3.2_switchpack/TI-Nspire CM/ndless_installer-3.1.0.tmc
19.43

Ko

KB

NL_3.1-3.2_switchpack/TI-Nspire CM/ndless_installer-3.1.0.tmo
4.45

Ko

KB

NL_3.1-3.2_switchpack/TI-Nspire CM/nlaunch.tmc.tcc
4.45

Ko

KB

NL_3.1-3.2_switchpack/TI-Nspire CM/nlaunch.tmo.tco
4.58

Ko

KB

NL_3.1-3.2_switchpack/TI-Nspire CM/non-CAS/nlaunch/nlaunch.tns
6.84

Mo

MB

NL_3.1-3.2_switchpack/TI-Nspire CM/non-CAS/nlaunch/phoenix.old.tns
8.34

Mo

MB

NL_3.1-3.2_switchpack/TI-Nspire CM/non-CAS/nlaunch/phoenix.tns
4.60

Ko

KB

NL_3.1-3.2_switchpack/TI-Nspire CX/CAS/nlaunch/nlaunch.tns
7.08

Mo

MB

NL_3.1-3.2_switchpack/TI-Nspire CX/CAS/nlaunch/phoenix.old.tns
8.56

Mo

MB

NL_3.1-3.2_switchpack/TI-Nspire CX/CAS/nlaunch/phoenix.tns
854.75

Ko

KB

NL_3.1-3.2_switchpack/TI-Nspire CX/ndless/boot2.img.tns
190

octets

bytes

NL_3.1-3.2_switchpack/TI-Nspire CX/ndless/ndless.cfg.tns
17.40

Ko

KB

NL_3.1-3.2_switchpack/TI-Nspire CX/ndless/ndless_installer.tns
49.25

Ko

KB

NL_3.1-3.2_switchpack/TI-Nspire CX/ndless/ndless_resources.tns
38.23

Ko

KB

NL_3.1-3.2_switchpack/TI-Nspire CX/ndless/ndless_resources_3.6.tns
178.68

Ko

KB

NL_3.1-3.2_switchpack/TI-Nspire CX/ndless/startup/00nsNandMgr.tns
576

octets

bytes

NL_3.1-3.2_switchpack/TI-Nspire CX/ndless/startup/02cleanSP.tns
4.45

Ko

KB

NL_3.1-3.2_switchpack/TI-Nspire CX/nlaunch.tcc
4.45

Ko

KB

NL_3.1-3.2_switchpack/TI-Nspire CX/nlaunch.tco
4.60

Ko

KB

NL_3.1-3.2_switchpack/TI-Nspire CX/non-CAS/nlaunch/nlaunch.tns
6.84

Mo

MB

NL_3.1-3.2_switchpack/TI-Nspire CX/non-CAS/nlaunch/phoenix.old.tns
8.34

Mo

MB

NL_3.1-3.2_switchpack/TI-Nspire CX/non-CAS/nlaunch/phoenix.tns
News articles referring to this archive
News mentionnant cette archive