Salut, je suis désespéré,

je suis un utilisateur italien, j'ai une calculatrice Ti-82 que j'ai achetée sur ebay, malheureusement après un certain temps je faisais des opérations elle s'est écrasée notamment pendant que je faisais une opération avec une variable, après qu'elle ait été bloquée, J'ai essayé de retirer les piles pour le réinitialiser mais cela n'a donné aucun résultat, j'ai également changé la pile tampon, mais rien ne s'allume maintenant mais des chiffres insignifiants apparaissent sur l'affichage et il ne s'éteint pas! Les piles doivent être retirées. Peut-on faire quelque chose pour résoudre le problème? Merci.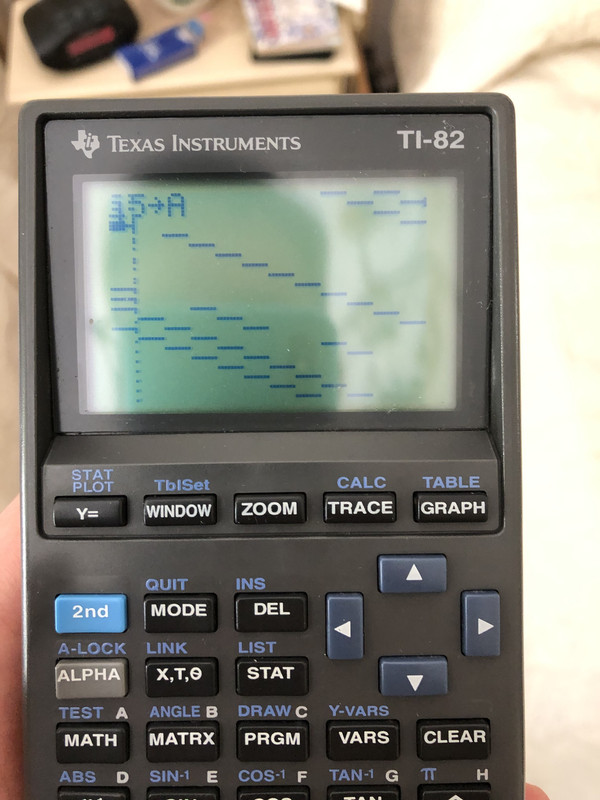 English
Hi, I am desperate,

I am an Italian user, I have a Ti - 82 calculator that I bought on ebay, unfortunately after a while I was doing operations it crashed in particular while I was doing an operation with a variable, after it was blocked, I tried to remove the batteries to reset it but it did not give any results, I also changed the buffer battery, but nothing now turns on but meaningless numbers appear on the display and it does not turn off! Batteries must be removed. Can anything be done to solve the problem? Thanks.