En 2006-2007, Texas Instruments évaluait dans certaines classes pilote en France la TI-Nspire CAS+, un prototype dont les premières traces de développement connues remontent à
décembre 2005
avec la carte de développement du TI-Phoenix 1.
'P1 / Phoenix 1'
est le nom de code interne des TI-Nspire CAS+, alors que les TI-Nspire CAS ClickPad finales que nous connaissons ont pour code
'P1R2 / Phoenix 1 Release 2'
.
Les dernières TI-Nspire CAS+ produites à notre connaissance datent d'octobre 2006. Après cela, nous avons un trou avant l'apparition des premiers prototypes TI-Nspire ClickPad en février 2007. Dans ce laps de temps beaucoup de choses ont changé: notamment le processeur qui passe de la technologie OMAP à la technologie ASIC, l'interface de l'OS, et le clavier. Cette période de 3 mois riche en changements nous est actuellement mal connue.
Texas Instruments n'a jamais fourni de support pour les prototypes TI-Nspire CAS+ distribués après le lancement des TI-Nspire en avril 2007. Aussi, leurs utilisateurs sont restés des années sans avoir la possibilité de mettre leur machine à jour ou tout simplement de la remettre en état après un effacement de l'OS ou du Boot2.
Heureusement, une bonne partie de l'équipe TI-Planet, associée à plusieurs membres éminents de la communauté TI internationale ont travaillé d'arrache-pied pour développer des outils de
'dumping' (numérisation)
des OS, Boot2 et Boot1, récupérer le plus possible de versions différentes de ces modules logiciels, et reconstruire
enfin
des fichiers d'OS installables sur ces machines!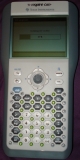 Tout ceci n'aurait pas été possible sans les découvertes complémentaires et à peu près simultanées d'Adriweb, Jimbauwens et moi-même pour l'équipe TI-Planet, et de Bsl et Goplat pour la communauté TI internationale, montrant une fois de plus que l'union, ici sans frontière, fait la force!

Nous tenons dans ce contexte à remercier tous ceux qui nous ont donné ou prêté des prototypes TI-Nspire CAS+, le plus souvent gracieusement de façon totalement désintéressée, mais aussi ceux qui les ont 'dumpés' pour nous, dont le
musée Datamath
ou encore certains membres des communautés anglophone
Omnimaga
et chinoise
cnCalc
.
Suite à tout ce travail, dans une
news précédente
, Goplat vous offrait enfin une version de son émulateur Nspire supportant les TI-Nspire CAS+!


Et grâce à cet émulateur, Bsl vous sort ce soir une nouvelle version de Ndless, Ndless+ qui ouvre à l'assembleur les TI-Nspire CAS+ équipées des OS 1.0.529 et 1.0.554!

Désormais, les TI-Nspire CAS+ peuvent donc, après une simple recompilation le plus souvent, bénéficier des excellents programmes assembleurs que nous avons développés pour les TI-Nspire!

Ce soir, c'est le couronnement de nos efforts pendant des mois voire des années avec cette clef de voûte et nous en sommes fiers, fiers de cette réussite décidément internationale!

TI-Planet,
toujours inédit!

Ndless+
In 2006-2007, Texas Instruments evaluated the TI-Nspire CAS+ in some pilot classes, a prototype whose first known development take us back to
December 2005
with the TI-Phoenix 1 development board.
'P1 / Phoenix 1'
is the internal code name of the TI-Nspire CAS +, while the production TI-Nspire CAS ClickPad we know have the internal code
'P1R2 / Phoenix 1 Release 2'
.
The latest TI-Nspire CAS + produced to our knowledge were manufactures in October 2006. After that, we have a time gap before the first TI-Nspire ClickPad prototypes from February 2007. During this gap many things have changed, including the processor which did migrate from the OMAP Technology to ASIC technology, the OS interface and the keypad.
Texas Instruments has never provided any support for prototype TI-Nspire CAS after the launch of the TI-Nspire in April 2007. So, users have remained for years without the possibility of updating their handheld or simply repairing it after removing the OS or the Boot2.
Fortunately, most of the TI-Planet team, together with prominent members of the international TI community have worked very hard to develop tools for dumping as many different versions of the OS, boot1 and boot2 as possible, and have rebuilt
at last
installable OS files for those handhelds!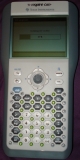 All this would never have been possible without the discoveries from Adriweb, Jimbauwens and myself for the TI-Planet team, and Bsl and Goplat for the international TI community, showing again together we are strong!

In this context, we would like to thank all those who have given or loaned TI-Nspire CAS+ prototypes to us, but also those who 'dumped' some versions for us: the
Datamath museum
and some
Omnimaga[/ url] and [url=http://cncalc.org]cnCalc[/ url] members.
After all this work in a [url=http://tiplanet.org/forum/viewtopic.php?t=10974]previous news, Goplat finally offered you a version of his Nspire emulator supporting the TI-Nspire Nspire CAS +!


And thanks to this emulator, Bsl grants you tonight with a new Ndless version, Ndless+ which brings assembly to TI-Nspire CAS+ running OS 1.0.529 and 1.0.554!

Now, the TI-Nspire CAS + can therefore, after a simple recompile most often, benefit from all allready released Ndless tools and games!

Ndless+