Opossum Massage Simulator
File hierarchy
Downloads
Uploaded files
(

13976

)
TI-84+CSE
(167)

---

Jeux
(41)
Screenshot
Aperçu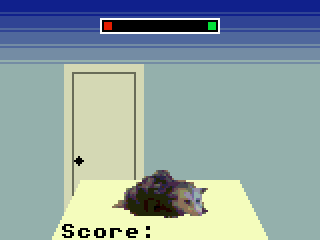 Informations
Auteur

Author

:
It RPG Is!
Type :
Basic nécessitant une bibliothèque
Taille

Size

:
8.79
Ko
KB
Mis en ligne

Uploaded

:
08/04/2016 - 09:17:54
Uploadeur

Uploader

:
DJ Omnimaga
(
Profil
)
Téléchargements

Downloads

:
114
Visibilité

Visibility

:
Archive
publique
Shortlink

:
http://ti-pla.net/a479425
Description
L'opossum d'amérique est réputé pour avoir l'instinct de repousser les aliens, mais ne le fera que s'il est de bonne humeur. Dans ce jeu qui se veut la suite non-officielle du jeu Hong Kong 97 sorti en 1995 sur Super Famicom, Chin, qui a des liens avec Bruce Lee, à la retraite depuis 20 ans, est envoyé par le président des États-Unis pour masser un opossum d'amérique afin de protéger la terre d'une invasion d'extra-terrestes. On the eve of an alien invasion, you sent by US President to perform the unholy task of massaging an opossum to send them back into space! This game is actually an unnoficial sequel to the 1995 Super Famicom game called Hong Kong 97, and features the same main character, BruceLee's relative Chin, now with massaging skills.
Le jeu requiert Doors CSE 8 ou le futur Doors CE 9 pour tourner.
Original CodeWalrus discussion topic
Archive contents
Contenu de l'archive
News articles referring to this archive
News mentionnant cette archive